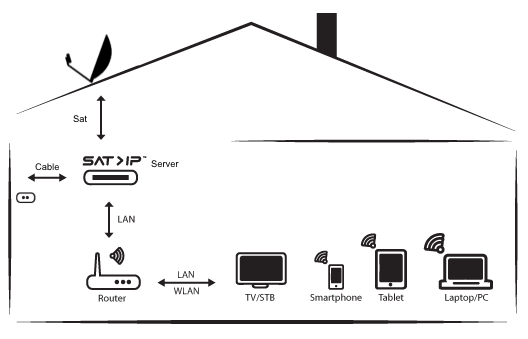 SAT> IP Standard: do 1,2 V.
HDTV (H.264 / H.265 / MPEG4): Ano
Spojení pomocí: Síť
tuner: 4
Režim příjmu (s): DVB-S / S2 / C / T / T2
Einkabelbetrieb: Unicable, Master / Slave
Síť: 5Port GigaBit Mang. vypinac
Číslo CI slot (y): 2
Kaskádovatelný: Ano
Napájení: Napájení
Spotřeba: cca 12 W bez LNB
To use the network tuner you need a client software or a hardware client for your system environment. The IPTV client software for the protocol SAT> IP can be paid for, a list of usable products, see http://www.satip.info.